Rescue Equipments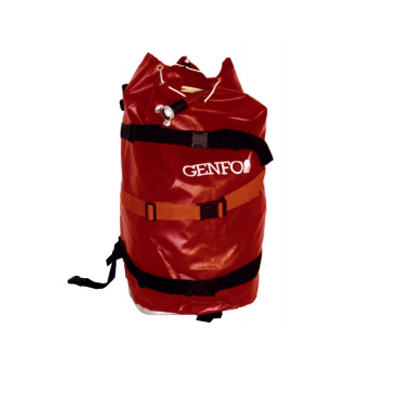 GENFO HOSE CARRYING BACKPACKS
MATERIAL CARRYING BACKPACK (HOSES, NOZZLES, ETC.)
Enables comfortable transport of rolls of hose to lay lines of attack, as well as the transport of all the equipment necessary for the extinguishing and damping down tasks on forest fires.
Capacity: 4 rolls of 20 m of 25 mm hose. Plastified waterproof canvas backpack with ultralight aluminium frame Nylon straps and braces for fastening.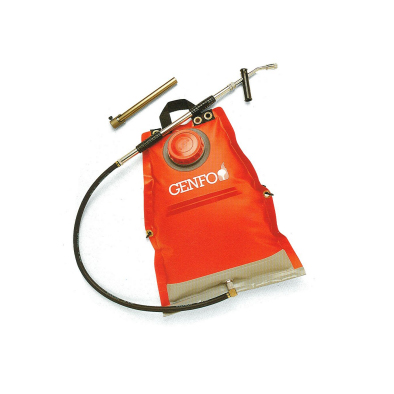 FIRE-FIGHTING BACKPACKS GENFO
FLEXIBLE 18 L FIRE-FIGHTING BACKPACK
Thermally welded flexible tank manufactured in canvas reinforced with synthetic fabric.
Easy to use and highly effective.
Ideal for mop-up, control and extinguishing tasks for forest fires.
Very easy to transport and store.