Company Profile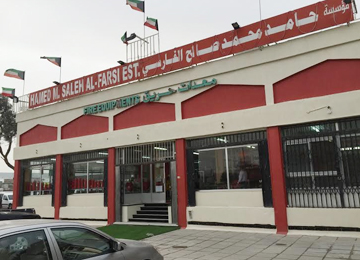 We are one of the major importer and stockiest of Fire Fighting Equipments and Industrial Safety Products since 1970 and able to supply full range of Fire Fighting Equipments in Kuwait Market.
We are registered with Kuwait Fire Department, Kuwait Oil Refineries, Government Department, Ministries and other local companies.
We are representing on exclusive basis many of the world renowned manufacturers of Fire Fighting Equipment and Industrial Safety Products.
We seek to form a healthy working environment based on scientific basis to ensure quality, safety and industrial security. We are also proud to serve as an authorized representative for a number of international brands.